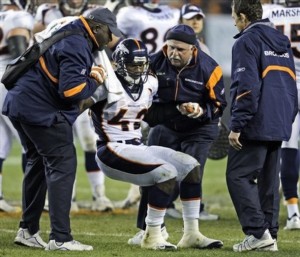 I have 5 starting running backs and Chris Wells. Wells is currently listed as 2nd on the depth chart, but ESPN has this to say, "Though it appeared all preseason as if Tim Hightower would be the winner of this job, Ken Whisenhunt hinted in the early days of September that "Beanie" might yet earn the Week 1 start. It'd make sense; Wells brings more to the table for this team."
Thomas Jones
Ronnie Brown
Knowshawn Moreno
Sammy Morris
Fred Jackson
Chris Wells
I'm fielding all offers, but I'd prefer a WR.
So when your running back goes down in week 1, you know who to come to.
ESPN Trading Block